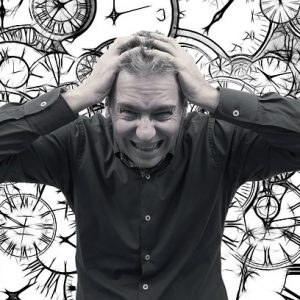 GO AHEAD. HAVE A LISTEN.
WHY IT SUCKS TO BE A CISO.
The role of CISO is a non stop, ever-slogging fight to implement security full of high stress. So what is a CISO to do? What sane person would want this type of job? Lets peel back the lid and see what's inside.
CERTIFICATIONS? ARE THEY ALL THEY ARE CRACKED UP TO BE?
In this episode Rich says "nuclear launch codes'', Charles wonders about key chains, and Damon admits to taking pictures of laptops.
We'll explore background stories and point to some of the issues of why being a Chief Information Security Officer (CISCO) is one of the most challenging jobs in any organization. So what keeps a CISO up at night? or waking up bolt upright in a cold, cold sweat?? Well, you're going to find out. Join us as we dive into the dark abyss of being a CISO!
Today – Charles and Rich are joined by our special guest – Damon Rands, CEO & Founder Wolfberry Cyber
LET US KNOW
Have an idea for a show? Topic or Guest? We want to hear from you.
HOSTS
Richard Zaluski and Charles Cummins know their stuff. Whether it's cyber or it's culture, they are always plugged in to the latest news, rumours and stories that you should know from around the net.
Plus, look for bonus breaking news episodes and interviews with some of the most interesting personalities in the digital realm.

Charles really did spend his childhood taping the Top 40 on a Sunday and using it to make his own radio shows during the week. Apparently he was ahead of his time….

Cyber evangelist + futurist… Now turned Podcaster and Tribe Leader… What can go wrong? He has a lot of ideas for CYBERTRIBE. We'll find out what he actually wants to do, but we are hoping for a lot of fun with a side whacky colour as well as some other bits and bobs.
This podcast is produced and mixed by Vibrant Sound Media.