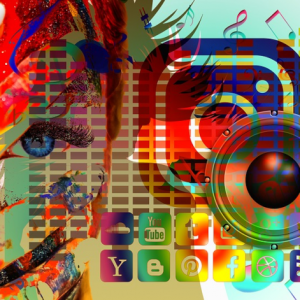 IT'S CYBER. WE GET IT.
ABOUT US
We are a lot of things, but mostly we are really engaged into what makes this digital world of ours tick.
SO WHAT ARE WE ALL ABOUT? A LOT OF THINGS!
We are a community first collection of highly engaged individuals striving to make the best cyber related content. The CYBERTRIBE podcast is a long form conversation with friends and guests that have included cyber+industry personalities, innovators, game breakers, authors, trailblazers, artists, and beyond.
We feature different cyber-themed 'tribes' which people can join, post to, watch, and listen to, live chat with guests and share content on the cyber world.
Our focus is on all things cyber. As cyber is a fragmented interest area, with people passionate about immensely different, moving parts, we strive on getting the right content in front audiences who are most likely to want to engage. That being said, get in touch with us, and let us know how we do. If you want to see something covered on the show, let us know.
WE ARE ON THE MOST POPULAR PODCAST NETWORKS SO YOU WON'T MISS A THING.
The concept and context for tribes can be extended to include specific cyber / techno tribes, in the broad scope that exists in cyber. The Cybertirbe will cover gaming, security, smart-devices, AI/IOT, streaming, music, autonomous vehicles, drones, disruptive technologies, Innovation, wearables (example fitness) gaming, and game changing technologies. So join us as we explore.
WHAT WE OFFER
Users can follow based on their interests; find a match to content and connect to specific audience section to give them the most relevant and the highest value experience.
HOSTS
Richard Zaluski and Charles Cummins know their stuff. Whether it's cyber or it's culture, they are always plugged in to the latest news, rumours and stories that you should know from around the net.
Plus, look for bonus breaking news episodes and interviews with some of the most interesting personalities in the digital realm.

Patrick is the guy behind the scene at CYBERTRIBE. Making the magic happen is his 'thing'.

Charles really did spend his childhood taping the Top 40 on a Sunday and using it to make his own radio shows during the week. Apparently he was ahead of his time….
This podcast is produced and mixed by Vibrant Sound Media.