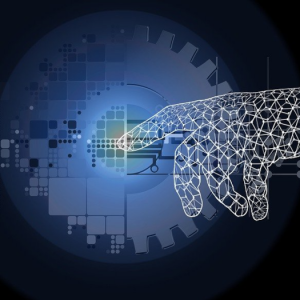 GO AHEAD. HAVE A LISTEN.
THE FUTURE OF IOT.
The Internet of Things? IOT?? What's in store? Join us as we intrepidly dive into the deep end and the future of this fascinating area.
TAKE THE LEAP WITH US INTO THE FUTURE - SORT OF.....
Whats coming? Whats on the horizon? What does the future look like? You're going to find out!
Chuck, Bob and Aloysius are back talking about the future of IOT and the internet. No one knows what the future holds, but we are going to take a shot at it. We'll do some analysis and make some bold predictions which will hopefully hit the mark. Only time will tell!
Today – Charles and Rich, welcome back - Chuck Brooks (Named Top Tech Person To Follow by LinkedIn, Named Top 5 Cybersecurity Exec to Watch, Georgetown U Faculty, 2X Presidential Appointee), Bob Carver - Principal Cybersecurity Threat Intelligence and Analytics, and Huawei CISO, Aloysius Cheang.
HOSTS
Richard Zaluski and Charles Cummins know their stuff. Whether it's cyber or it's culture, they are always plugged in to the latest news, rumours and stories that you should know from around the net.
Plus, look for bonus breaking news episodes and interviews with some of the most interesting personalities in the digital realm.

Charles really did spend his childhood taping the Top 40 on a Sunday and using it to make his own radio shows during the week. Apparently he was ahead of his time….

Cyber evangelist + futurist… Now turned Podcaster and Tribe Leader… What can go wrong? He has a lot of ideas for CYBERTRIBE. We'll find out what he actually wants to do, but we are hoping for a lot of fun with a side whacky colour as well as some other bits and bobs.
This podcast is produced and mixed by Vibrant Sound Media.